Lorraine Hough (Owner)
Did you ever see that movie with Cameron Diaz called "In Her Shoes" about an attorney who gave it all up to be a dog walker? Someone told me I was like her since I used to be a paralegal and gave it up for this business. It was the best thing I ever did. The attorneys at the office never greeted me the way I've become accustomed to these days. Can you imagine going into the office and all the attorneys and paralegals jumping up and down with sparkling eyes to see you? Well I think they liked me okay, but they just didn't get it like the dogs do, and even some of what I call my "puppy cats" that greet me.
Quite frankly my Don't Leave Me This Way pets do more for me than I do for them. They've changed my life, my attitude, my whole outlook on life – not to mention my butt looks better now that I don't sit at a desk all day – and who wouldn't feel good about that? I love it that with the help of my amazing pet sitters, we've created a way for clients to allow their pets to stay home while away and receive top-notch care.
I was born in Scotland and also lived in the Boston area for 13 years, where I was an intellectual property paralegal, but yearned to return home to Utah where I grew up. I missed the smell of the mountains, the beauty, the slower pace, and the friendly people in Utah. I knew that starting a pet sitting company was something where I could not only express my organizational skills, but also a way that I could fill my soul through the love and care of animals. I became a member of the Association of Pet Sitting Excellence and learned what it takes to build a solid, professional pet sitting company that clients can rely on year after year, and, now…..
We've become an award-winning business! With so many years in business and the professionalism of our sitters, we have learned what works for our clients and their pets. Don't Leave Me This Way Pet sitting and Walking was established in 2004. Lorraine's pet sitting is in South Jordan, Utah.
Be sure to ask about our "Paws and Found" service, if you are ever missing a pet, we can help.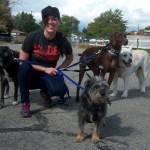 My name is Janet and I have great love and compassion for all creatures big and small. I find nothing more rewarding than caring for others. I have always had a strong passion for serving my community. In my working life I have been a fundraiser for non-profit organizations like, World Wildlife Fund, P.E.T.A., Amnesty International and Southern Poverty Law Project, to name a few. I spent many years in food service where I took pride in improving my customers day and sense of well-being. After becoming a full vegan 4 years ago, I turned my compassion to serving animals. I've volunteered at the Ching Farm Animal Sanctuary and helped out at the Super Pet Adoption & No More Homeless Pets as well as dropping by the Human Society Animal Shelter to play with and love on the furries there. I promise you, I will care for your animals like they are my own giving them the love and respect they are owed as the kind, loving and loyal family members they are. After all, animals are some of the best people I've ever met! I am covering pet care for the Salt Lake, Sandy, Cottonwood Heights and some of the Draper, Ut area.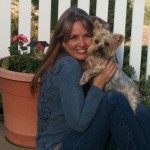 Kenna
I've always had a very strong connection with animals and they seem to feel the same about me. I've had horses, goats, dogs, cats, raccoons, hamsters, birds, fish, turtles, and frogs. I've worked in a busy veterinary clinic, dog groomed for five years, and worked as a pet sitter for 3 years. You want your pets to feel like you never left. To the extent I'm granted permission, I will do my utmost to make that a reality.

What I love to do in my spare time: One of my passions is travel—cruising, in particular. I truly understand how difficult it is to leave part of my family behind when I go away. I believe this makes me very sympathetic to all the pet owners I work for and especially compassionate to the animals I care for. I cover pet sitting in Riverton, Herriman, Bluffdale, South Jordan, and Day Break, Ut areas.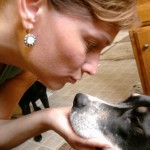 Ruth
I have had pets as long as I can remember – fish, gerbils, guinea pigs, cats, and dogs. I especially have had special bonds with my cats and dogs. As a pet sitter, I understand how hard it can be to leave your beloved pet even for a night, as I've had to do this with my own pets. I know the love and attention that they need and how it's so important that they receive it. I will give this and more to your pet while you are away. I am an animal advocate and have been involved in many rescue groups. Seeing how many pets get discarded and abused breaks my heart. I am always looking for ways to help out animals. I enjoy being in the beautiful outdoors, hiking and biking. I also love to read and am especially fond of pet/animal stories. I am married to a wonderful man and have a beautiful step-daughter and our dog, May, is an integral part of our family. I look forward to caring for your pets! I cover pet sitting in Salt Lake, including South Salt Lake, Avenues, Murray, Holliday, Sugarhouse, Utah areas.