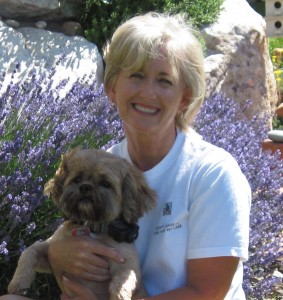 Recently I received a call from someone out of my service area.  She had found a pet sitter, she thought, but something just didn't feel right.  She later found my website and mentioned how there was such a difference and wanted to know if I could help.  She was looking for assurance on what to look for in a pet sitter and perhaps a referral since our Utah service area did not include hers.  She had worked in law enforcement and so of course had seen a lot and wanted to avoid any pitfalls.
The pet sitting industry as a whole has become an industry of many pet care professionals who take their jobs seriously, are well trained, educated, insured, and belong to professional organizations.  Like any other profession, there is the good, the bad, and the ugly.  Doing a little homework will save you from making bad choices.
When I got into the business of pet sitting I had no idea how much help and support there was for this profession.  I had to learn to wear many hats and learn how to not only give good pet care, but how to be a business professional and to seek help where needed, and listen.  Learning about pet care, business seminars, webinars, conventions, marketing, advertising, events, scheduling, managing, billing, website building and SEO, social media, screening for pet sitting help, contracts and agreements…  I have to laugh when I get the occasional "Oh, so you're just doing pet sitting."
All of this matters because, really, it's about a lot more than someone to watch your pet.  First of all, when you are putting your much loved home and pets in someone else's hands you are looking for competency and attention to detail.  You're looking for someone whose made a conscience decision to make your pets their priority.  We all have busy lives and it's a lot to expect your pets to receive good care by someone who has other major priorities.  Their heart really needs to be in  it for more than just a little extra money after x,y,z of the day has been accomplished.  So questions to ask are:
What is the general first impression I get from this sitter?  Was her approach professional?  Does her website reflect someone who pays attention to detail and cares about the profession as a whole?  We've all worked with people who hate their jobs, or are just doing it for an extra buck and we know what that feels like.  Ask yourself if this sitter seems passionate about what she does.  Do you feel like your pets will be squeezed in, a burdon?  Is she a discount sitter?  If she's confident in what she does, she won't be afraid to ask for industry standards and she won't be desperate for the job either.  I went to a discount dentist once, and need I say I got what I paid for.
By all means, make sure that your sitter is insured, bonded, licensed, and can provide you with references and testimonials.  Ask to see her policy and licensing.  Ask your references if the sitter keeps in good contact with you while you're away, does she text, email, leave notes?  What about key management?  Does she have a formal pet sitting agreement and clearly defined policies?  How does she make sure your pets' visits will not fall through the cracks?
Pay attention to any red flags.
When you find just the right pet sitter it's a wonderful thing.  Pet Sitters have made many a pet's life better.  The savings in  vet bills because of the illnesses they didn't get at a kennel is worth the price alone.  I can't tell you how many clients I have because of this one issue alone.  So just do your homework and listen to yourself if anything seems off, and hire the best.  It will be worth it.  I know that I kiss the ground my pet sitter walks on, and with the right pet sitter, you will too!