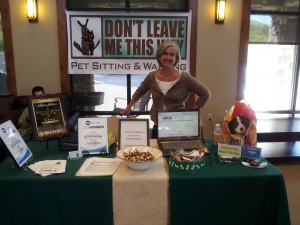 Welcome to the new Dog Blog, "Speak"!  Don't Leave Me This Way has a new look with a new website.  We hope you like the new format.  Clients can still log in from our home page by clicking "Client Login."  We'll be retiring the Newsletter and old blog in favor of this blog.  Instead of receiving the email newsletter, you will be directed by email to the Blog for information.
2012 has been a great year for Don't Leave Me This Way!  We've welcomed two additional pet sitters to our team, Annie, and Kenna and added additional service areas.  Be sure to go to our "Service Area" tab.  If you have friends or neighbors in these areas, we are ready to help.  You can view our service areas at  http://www.dontleavemepets.com/service-area/
We've also won, for the second year in a row, the Talk of the Town Award and winners of  KSL's Best Pet Sitting and Best Dog Walking awards.  We have appreciated your support!
The idea of utilizing professional pet sitters has become very popular, and if you're reading this post you are probably quite aware of the advantages.  But Utah is still catching up to the curve and many people are not even aware that such a service exists.  It's not just the owners, but animal kind that benefits.  Ways that you can help to support this type of care for pets:
Go to http://g.co/maps/7kbjk and leave a review;
Like us on Facebook at http://facebook.com/dlmpets;
Share us on Facebook – it makes a big difference; and
Add your comments on our Blog.
"Speak" for the pets and raise awareness of the pet sitting profession, because they can't.
Please stay tuned for upcoming news and info for your pets!